Mexican Food Catering & Food Truck
Serving Greater Sacramento & The Bay Area
A unique blend of street taco with high-quality ingredients to give you the highest quality Mexican food.
Signature Tacos
3 X street tacos, green or red salsa, lime, jalapenos, onion, cilantro, your choice of meats.
Burrito
Freshly made rice, beans, cheese, pico de gallo, green or red salsa, lime, jalapenos, your choice of 1 meat.
Cheese Quesadilla
Large flour tortillas filled with delicious amounts of Mozzarella.


Rice and Beans
Your choice of Pinto, Black or Refried beans.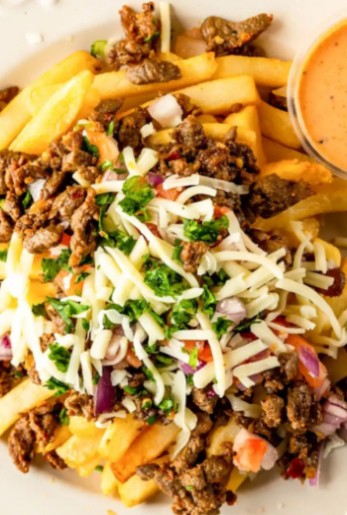 Loaded Fries
Fries, pico de gallo, cheese, home sauce, choice of 1 meat.


Breakfast Burrito
Most ordered, vegetarian, spicy. With scrambled egg, beans, potatoes, cheese, jalapeños and bell peppers.
Loaded Bowl
Rice, beans, pico de gallo, cheese, salsa, choice of 1 meat.


Chilaquiles
Vegetarian, spicy. Fried corn tortillas with scrambled egg, beans, avocado, salsa, cheese and cilantro.
Taco Salad
Fresh lettuce, tomatoes, onions, beans, olives, Cheddar cheese, hoe sauce, lime jalapenos, your choice of 1 meats.
Mexican Egg White Omelette
Fresh tomatoes, onions, avocado, cilantro, cheese and jalapeño.


Social events, family gatherings, birthday parties, weddings, you name it, we cater it.
MEXICAN FOOD CATERING FOR PARTIES OF ALL SIZES
Whatever the occasion, let us help make your next event worry-free! Authentic Street Taco Mexican catering has a full catering menu, with a wide range of options for your event. Click here for a printable version of our catering menu.
Mexican Food Catering & Food Truck
We are a family owned and operated catering service, serving fresh Mexican food & drinks with a menu that includes tacos, burritos, enchiladas, delicious salads, and more.
At Authentic Street Taco we offer meals of excellent quality and invite you to try our delicious food.
The key to our success is simple: providing quality consistent food that taste great every single time. We pride ourselves on serving our customers delicious genuine dishes.